Saturday, December 10th, 2005
---
7:30 pm
- Me and Dave's convo last night...
Amber: "If I pull your hair will your hair get longer?"
Dave: "If you pull my hair something else will get longer"

current mood:
amused
4:24 am
<td align="center" style="background: #000000; color: #FFFFFF;">Amber's Random Movie Quote:

'Did anyone ever tell you, you look like a penis with that little hat on?'

- Jimmy Dugan, A League of Their Own

<a
Friday, November 25th, 2005
---
4:27 am
TEN FIRSTS

1.First Best Friend: Kate
2.First Hamster: Never had one
3.First Piercing: other than ears, my navel
4.First highschool crush:Hmmm...High School? Nick Saba
5.First CD: Alanis Morrissette
6.First Car: 1991 E Class Mercedes
7.First Love: Dave
8.First Stuffed Animal: No Idea
9.First Concert: Lilith Fair
10.First Time Drunk: 15 with Wes, Tammy and Angel.

NINE LASTS

1.Last Beverage: Kool-Aid motha fucker
2.Last Vehicle Ride: My shitbox
3.Last Movie Seen: Hellraiser
4.Last Phone Call: Jill
5.Last CD Played: System of a Down
6.Last Bubble Bath: Damn..maybe six months ago
7.Last Time You Cried: Today
8.Last Kiss: Dave
9.Last Concert You Attended: 311 yesterday baby!

EIGHT HAVE YOU EVERS

1.Have you ever dated one of your best friends: No but Dave has become my best friend
2.Have you ever been arrested: close
3.Have you ever skinny dipped: ya
4.Have you ever been on TV: yep
5.Have you ever kissed someone and regret it: I ty not to regret. I am who I am today because of those things I "should regret"
6.Have you ever had a sex dream about someone you knew: yep
7.Have you ever been sent to the emergency room: A few times
8.Have you ever been in a fist fight: Oh ya. Not in awhile though.

SEVEN THINGS YOU'RE WEARING

1. Black sweater
2. Old Navy Vest
3. Jeans
4. Bra
5. Red socks
6. hmmm...body jewelry
7. undies

SIX THINGS YOU'VE DONE TODAY

1. Ate Turkey
2. Put up my Xmas tree
3. Laughed
4. Prayed
5. Cried
6. Hugged family members


FIVE FAVORITE THINGS IN NO ORDER

1. Me
2. Dave
3. Money
4. Vana
5. Life


FOUR PEOPLE YOU CAN TELL ANYTHING TO

1. Dave
2. My Mom
3. Vana
4. Keokee the Fish


THREE CHOICES

1. eat or drink: drink
2. blonde or brunnette: Blonde
3. pink or black: Pink


TWO THINGS YOU WANT TO DO BEFORE YOU DIE

1. Have Children
2. Lose weight


ONE THING YOU REGRET

1. Taking life for granted
Saturday, October 22nd, 2005
---
3:03 pm
- Wow
Even though it was yesterday I will say it again to ya mike...happy bday!! I had so muc fun at mikes house last night. It was drunk goodness. Even I ot drunk for the first time in a year and 5 months. Well it was alot of fun. Just thought i'd say that.



I <3 dave!
Wednesday, September 28th, 2005
---
1:04 am
- B's a lil strange...Like cottage cheese or something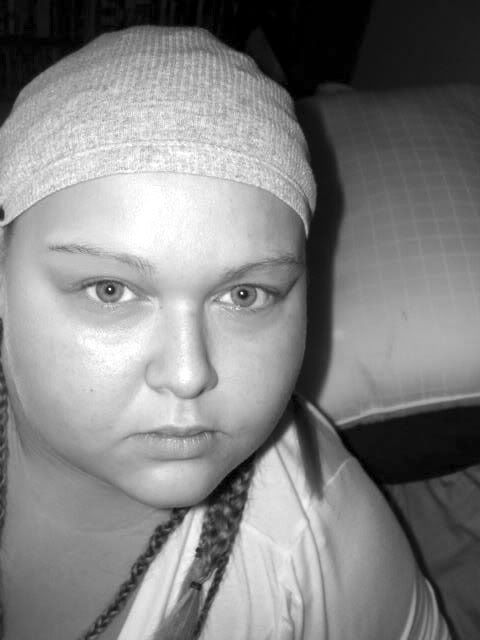 "Damn it feels good to be a gansta"
Tuesday, September 20th, 2005
---
8:04 pm
- yay
You Are 50% Boyish and 50% Girlish

You are pretty evenly split down the middle - a total eunuch.
Okay, kidding about the eunuch part. But you do get along with both sexes.
You reject traditional gender roles. However, you don't actively fight them.
You're just you. You don't try to be what people expect you to be.
You Are 29 Years Old

Under 12: You are a kid at heart. You still have an optimistic life view - and you look at the world with awe.

13-19: You are a teenager at heart. You question authority and are still trying to find your place in this world.

20-29: You are a twentysomething at heart. You feel excited about what's to come... love, work, and new experiences.

30-39: You are a thirtysomething at heart. You've had a taste of success and true love, but you want more!

40+: You are a mature adult. You've been through most of the ups and downs of life already. Now you get to sit back and relax.
Tuesday, August 30th, 2005
---
2:37 pm
- Hello All....
At the office working right now....Then gotta work at Torrid from 5-10. I dont mind though. I love Torrid, the people who work there and my discount lol.
Summer is almost over. Start school next Tuesday. It really blows but I am trying to make it positive. I have a good schedule. Eh...I gotta get through it though. Its not even a question, I have to graduate college.
Ive been spending alot of time with my "boss" and "co-worker" aka Jill and Vana lol. We're hot torrid chicks! Ryan's down from NH til Thursday so thats cool. Dont get to see him much.
The apartment is just about done the way I want it. Just have to go get my entertainment stand at Target and then I'll be golden.
Been hanging with the usual. Brad moved back from florida so I get chill with him again! YAY!
PS: KT!!! WHERE ARE YOU GIRL!!!
current mood:
artistic
Wednesday, July 27th, 2005
---
1:54 pm
- YAY!
Dave had a great birthday and I'm happy :) We had a party at last minute at KT's and it turned out great. Wow there was alot of drunkeness. Got Pics to post.....I'll do that tonight!
Friday, July 22nd, 2005
---
10:21 am
Wow I havent really updated lol.

Not much has been happening. Going to the beach alot. Yay! My lil sister Lia has been down with her son for 2 weeks so Ive been spending time with her and my lil nephew. I saw Liz and Cameron yesterday, Cameron is getting so damn big. Mostly been with my girl Vana, which is hot. I <3 Vaner.

Hmmm... Here is my list of people I have to call to chill with...

Mike
Richard
KT
Wesley
Lin

I will call all of you sometime, you can call me too if u guys every wanna chill.


Now Im off to the beach with Vana, Jill and Erign.

<3 you all!
Thursday, July 21st, 2005
---
2:45 am
- I love David.
T
he greatest thing you'll ever learn is just to love and be loved in return.
Wednesday, June 1st, 2005
---
10:50 am
Well We're in our new apartment. Still unpacking and sorting but it looks pretty damn good. Im very happy. Give us a call ya'll!!
Tuesday, May 24th, 2005
---
1:20 pm
Not much has been going on. I miss my chewy though. I do know that. Im out of school thank god. That makes me feel so much better.

Im about to go tanning then back here to get dave. We work at 2.We have to run out for a lil while at 4 because we are looking at an apartment with daves dad! YAY! and the best part....ITS IN B's APARTMENT BUILDING!!!!! YAY!

Well I guess im gonna get going. Call us if u ever want to hang out.
Wednesday, May 18th, 2005
---
10:26 pm
- This all happened way to fast....I need you.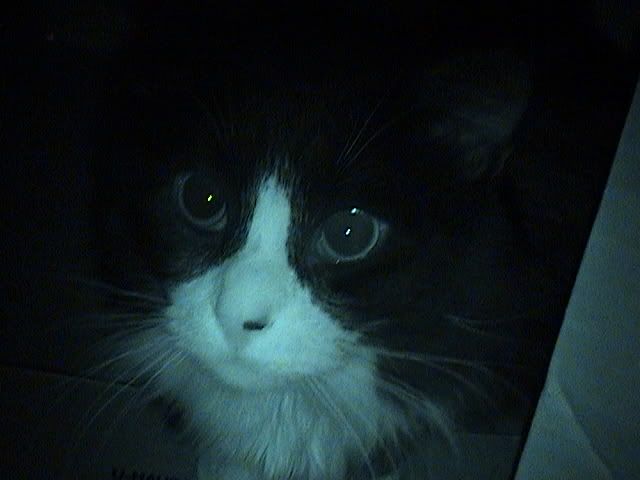 Chewy
April 1998- May 18th 2005
Tuesday, May 17th, 2005
---
6:27 pm
Remember when ---

Getting high meant swinging at the playground.

The worst thing you could get from boys was cooties.

Mom was your hero and dad was the boy you were going to marry.

Your worst enemies were your siblings.

Race issues were who ran the fastest.

War was a card game.

Life was simple and care free, but what i remember the most................

was wanting to grow up.
12:00 am
Ya know Im really getting sick of life. I really fucking am! Every time someting good happens something much worse happens! Fuck everyone. I just dont understand. I want to just go to sleep and wake up when this is all over. but no I have to deal with it....Fuck this life. Fuck every fucking thing.

I really dont care how gay I sound. I know if someone else wrote this id think its gay but oh fucking well....You can blow me.


I FUCKING HATE LIFE!!!!!!!!!!!!!!!!!!!!!!
Thursday, April 28th, 2005
---
7:07 pm
Not much has been happening...Just trying to finish school. Ive got so many papers due. My main one is a ten page annotated bibliography. Ive got 4 pages done. I cant wait til summer. Its going to be great. Lots of vacations, getting my new SUV, and time with friends...what can be better?

My lil sister Lia (which most of you have met)

gave birth to a beautiful baby boy on Sunday. 7lbs

1oz 19inches. His name is

Devon Matthew. Im so proud of her. She had to get a C section which must be one of the most scary things ever but Im proud of her. I might be going to see her in texas this summer. Its just a long plane ride alone and ive never not seen Dave for more than day...ONCE haha. But we'll see if she can come down or not. If not im sure i'll be going there.

LA Weight Loss is treating me well haha. The loss is slow since its the healthy way but Ive lost 18lbs which to me is awesome. Im very proud of myself. Im gonna go cook dinner. Dan, Chris and Jill are on there way over.

PS- Ill post pics of Lia's baby soon.
Wednesday, April 27th, 2005
---
5:56 pm
Ive lost 18 lbs!!!!!!!!!!!!!!!!!!!!!!!!!!!!!!!!!!!!!!!!!!!!!!!!!!!
Wednesday, April 20th, 2005
---
9:41 pm
Monday, April 18th, 2005
---
6:59 pm
"I have long since come to believe that people never mean half of what they say, and that it is best to disregard their talk and judge only their actions."

~Dorothy Day
4:04 pm
- Long weekends is almost over.... wow!
Hmm lets see....



Thursday

: Went to class,Went to see Dave's grandmother :0( Got my tires looked at, went to dinner with Dave and Jill and then Jill and I got pedicures. OMG the fucking women dig into my foot and i was gushing blood and now its infected. I HAD TO PAY 30 BUX!! grr. Im still pissed.



Friday

: Dave and I slept in. What did I do friday? hmmmm...Oh. Went to the Nail place to show them my infected foot, which they said they would not give me a refund. They have insurance so they can pay for me to go to the doctors. But I just wanted my $30. Then Dave and I went to dinner at the GAP. Then a lil shopping then home. Dan came over after he got out of work at midnight.



Saturday

: Read my book for awhile. Then Dave and I went to see my parents, Then went to Avon and did some shopping :0D We went to Newbury Comics, Buck a book and Michael's art supplies. It was nice. Then we went to Burtucci's for a nice dinner. After that we went to Dan's cuz his mom was having a bon fire. It was alot of fun. Drunk people are funny. HeHe. I really enjoyed the night. We are gonna do that alot this summer. Then Chris and Dan came over for a few hours after the fir. I fell asleep though haha.



Sunday

: Woke up, Erign asked to go out with her and Troggy. So we went to my house with Troggy. She had alot of fun. She looked like a little fox. So we just walked around and Erign and I talked and then she had to go get ready for work. I stayed at my parents house with my sister and my nieces and everyone for awhile. Waited for Vana to call cuz we had plans to chill. Vana never called or picked up her phone all night so I went and picked up Dave and we went to dinner and then chilled with Dan. Although I was pissed most of the night I ahd alot of fun. Dave always is there to cheer me up :0)

Not much is going on today. I decided to sleep in. So now Dave and I are just chilling.